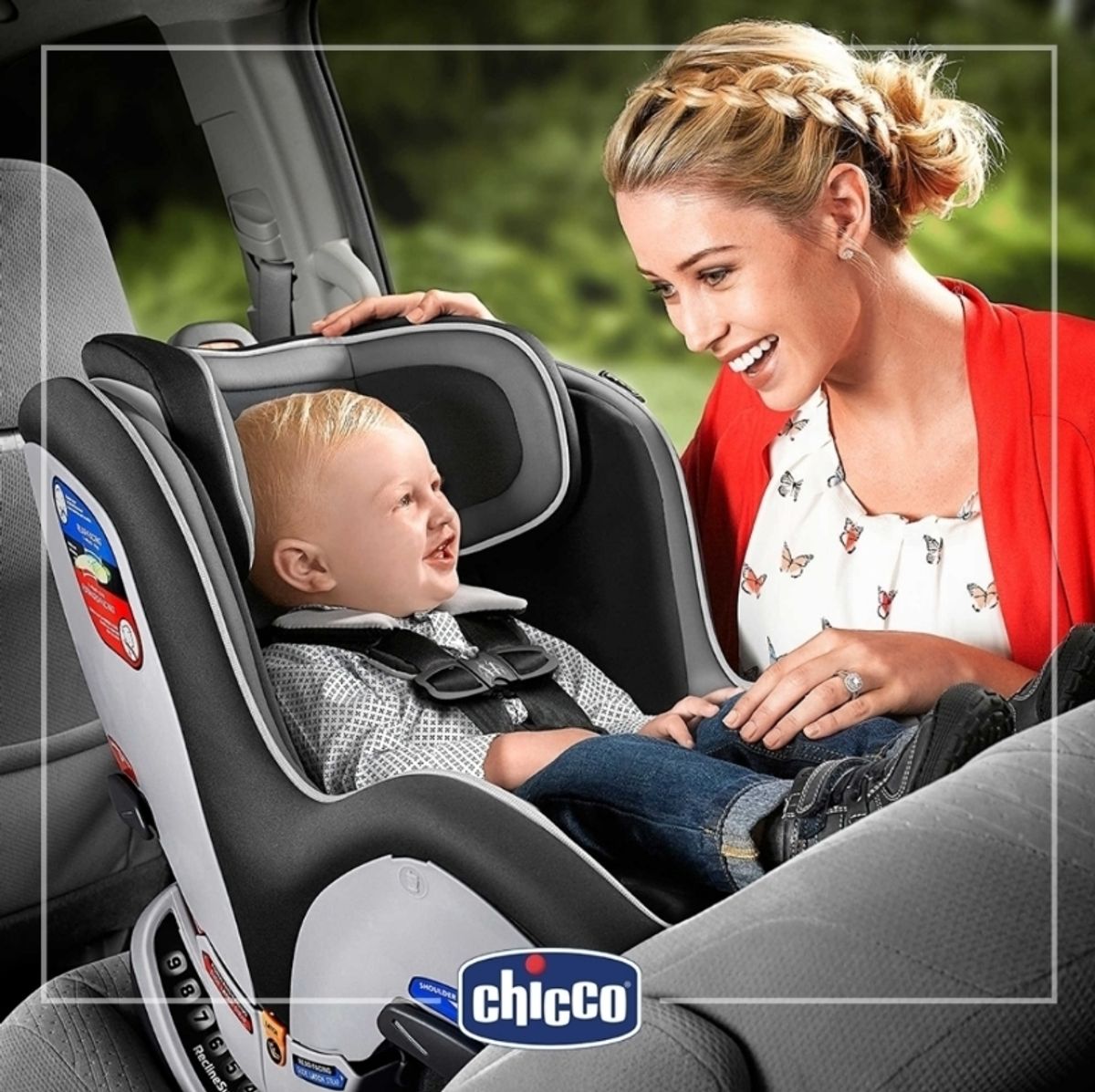 Why Child Car Seat is Important?
Motor vehicle crashes are the leading cause of death and injury for all children. Child restraints, or car seats, reduce the risk of injury by 71% to 82% and reduce the risk of death by 28% in comparison to children in seat belts alone. Booster seats reduce the risk of nonfatal injuries by 45% among 4 to 8 year olds when compared to the seat belt alone.
All vehicle occupants need to be properly restrained by seat belts or child safety seats to prevent injury in case of a sudden stop, swerve or crash. Seat belts and car seats contact the strongest parts of the body, spread crash forces over a wide area, help slow down the body and protect the brain and spinal cord.
Chicco iX Zip Convertible Car Seat
Why is it called "Zip"? Well, you can unzip the seat cover, remove it, and throw it in your washing machine to easily take care of those inevitable spills and messes. Recommend for children 5 to 65 lbs., this Chicco seat has all of the safety and comfort features that your kids deserve.
The NextFit Zip from Chicco is designed with both parents and kids in mind. It has multiple systems aimed and making installation a breeze. This convertible child seat has quickly made a name for itself with parents for being hassle-free. This model is very easy to adjust in a variety of areas from harness position, headrest position, and 9 recline positions.
Installation is also a relatively simple process. It is something that a lot of parents love about their NextFit Zip. With easy LATCH integration and double level indicators, securing it properly in your back seat should be a trouble free experience.
While fastening the seat securely may be a painless process, this is one of the heavier convertible car seats. Moving it between different vehicles will require some work so this may be a better choice for just one car.
This also has high end safety features that you would expect. Chicco is a reputable brand and their seats have a track record of providing superior protection for kids. Side impact protection, a 5 point harness system with a double position chest clip, and energy absorbing foam are just some of the ways that the NextFit Zip is engineered to protect your precious cargo.
The 9 different recline positions is also something that is not seen on most other child seats. This lets you find the perfect fit and ensures your child is riding in a comfortable and safe manner.
This is a high end model that gets exceptional scores from parents. Despite its higher price, most owners feel that it is a tremendous value for its construction, comfort, and convenience which is why it is near the top of our ratings.
For more, check out our website at www.bumpnbambino.com or click https://bit.ly/2OE7Jk